NEW DECORATION FOR THE 7.5 L TUB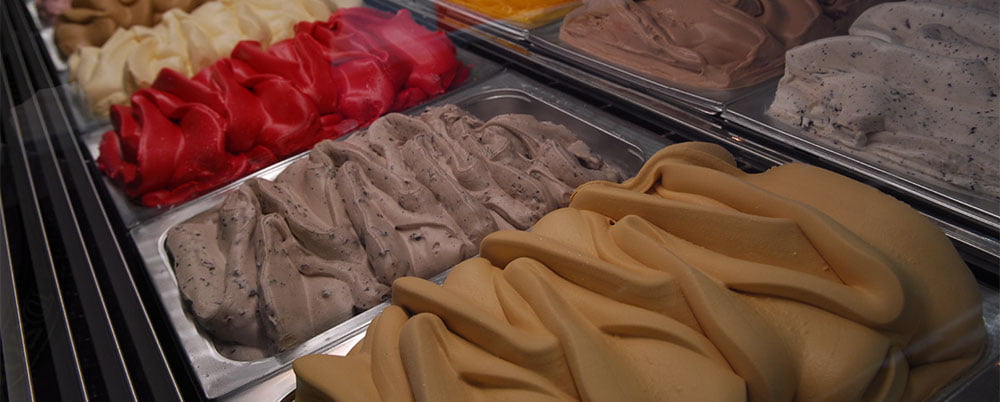 The appearance of an ice cream display freezer is vital as it promotes impulse buys. We regularly redesign the decorations of our vendor ice creams. This year, our 7,5 L tubs are hand-decorated so you can really feel the artisan's touch. The wave effect on top highlights the product's creaminess and indulgence.
This year, one new flavour will delight old and young alike with its brilliant white colour and its strawberry ribbon: the Frozen yoghurt and strawberry coulis ice cream.