NEW PATISSERIES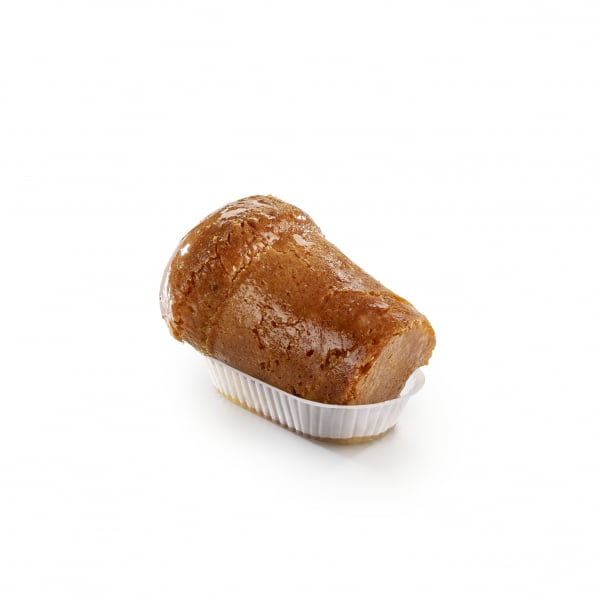 2015/16 Autumn-Winter Collection: Introducing our new patisserie creations
Moist Cake to Share
The secret of our moist cakes is eggs – lots of eggs – to get the mix to rise and keep it moist for several days. We have added fruit (diced apples or apricot halves) for a more appetizing appearance and a more subtle flavor.
Fruit Sablé Bites
Our pastry chefs have revisited the apple pie with a sprinkling of imagination and a dollop of indulgence. The recipe uses a pure butter shortcrust pastry base and a mix of almond cream, honey sauce, and diced apples. We have made several versions of this recipe:
– Pear Pie with diced pears
– Double Nut Tart with chopped walnuts and pecan nuts
– Creamy Vanilla Flan
Mini Fruit Fingers 
These elegant patisseries add a touch of color to our customers' buffets. Their sophisticated recipe provides a delicious combination of textures. Their mini 5 x 2 cm format is ideal for caterers' receptions and hotel buffets.
– Chocolate-Orange Mini Finger: cocoa joconde biscuit, made with oranges, spices, and dark chocolate mousse.
– Raspberry Mini Finger: joconde biscuit, raspberry jelly, white chocolate mousse, and white chocolate icing.
– Pineapple & Lime Mini Finger: coconut joconde biscuit, made with pineapple, lemon, lime & ginger mousse, and white chocolate icing.
Pastry creations
Our pastry chefs have created an éclair-shaped St-Honoré. This curious choux pastry éclair with a milk jam and vanilla cream sauce will surprise our customers and their customers alike, adding a dash of modernity to these classic patisseries.
The New Russe is a cake made up of several successive layers of meringue biscuit (made with almond powder with hazelnuts, egg whites, and sugar) and praline mousseline cream, with a crunchy hazelnut biscuit.