BAKEWELL TART ICE CREAM, CANDIED CHERRIES, CHERRY COULIS, WHITE CHOCOLATE STICKS AND ESPELETTE CHILI
6 June 2019
|
Recipe ideas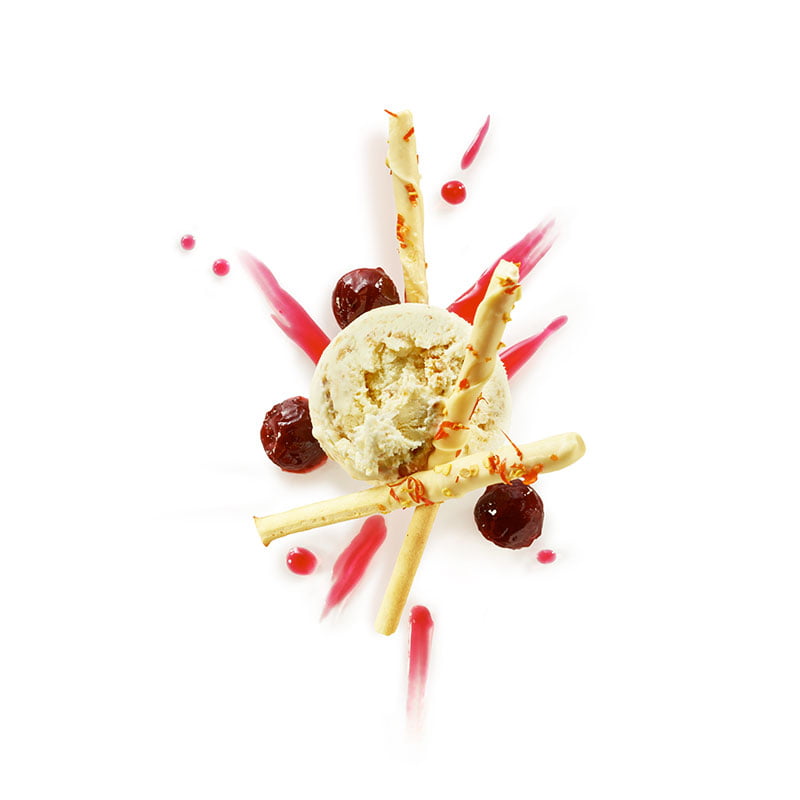 • Bakewell tart Ice Cream – 92998
• Candied sherries
• Mini grissinis
• White chocolate sticks
• Espelette Chili.
Temper the white chocolate, dip the breadsticks, remove excess, sprinkle with Espelette Chili and let cool. Reserve the cherries for the jam, mix the rest.
Draw at the bottom of the plate lines with the jam starting from the centre of the plate, place a scoop of Bakewell tart ice cream , decorate with the breadsticks.
It is possible to use black cherries from the Basque country (Itxassou), lightly caramelized or cooked in syrup.