GRANOLA MYSTERY FILLED WITH MANGO SORBET, RED FRUITS HEART, RASPBERRY COULIS AND MERINGUE DROPS
6 June 2019
|
Recipe ideas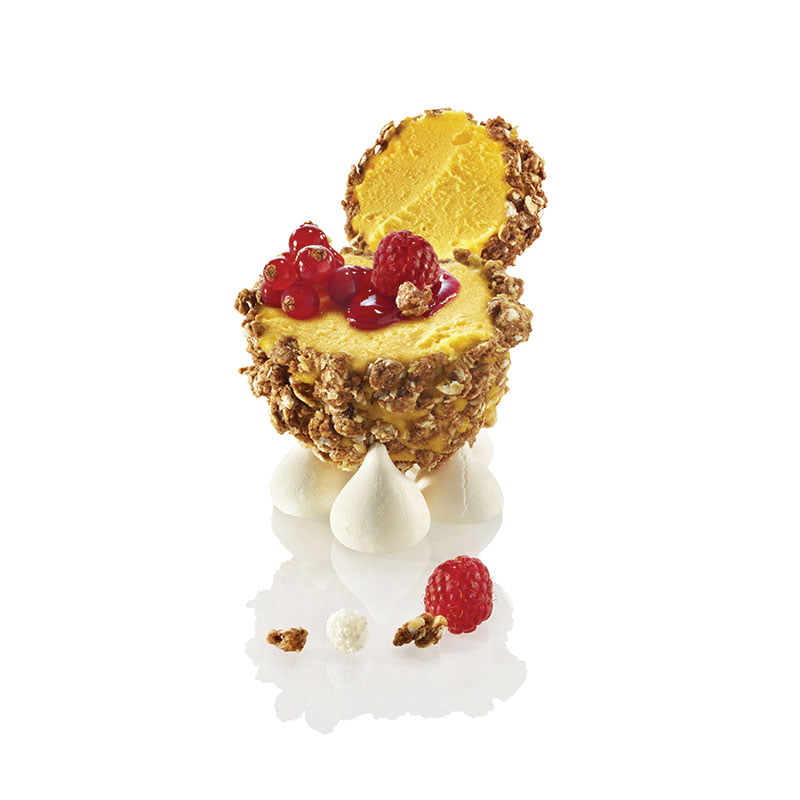 • Mango sorbet – 92698
• Granola cream piping bag – 4174
• Raspberry Coulis – 66062
• Williamettes Raspberries – 66132
• Currants…mini meringues.
Prepare well rounded balls with the ice scooper, roll them quickly in the Granola and put in the freezer at least two hours.
Garnish with the meringues to make a plinth, cut the ice cream ball in the ¾ , place some red berries, and the lid with the ¼ part of the ice cream.
You can of course vary the recipe with the scent of your choice.