ORGANIC RASPBERRY SORBET ON CHOU SHELL, SMOKED DUCK BREAST, GRILLED CRISPY SKIN, BALSAMIC VINEGAR CREAM
6 June 2019
|
Recipe ideas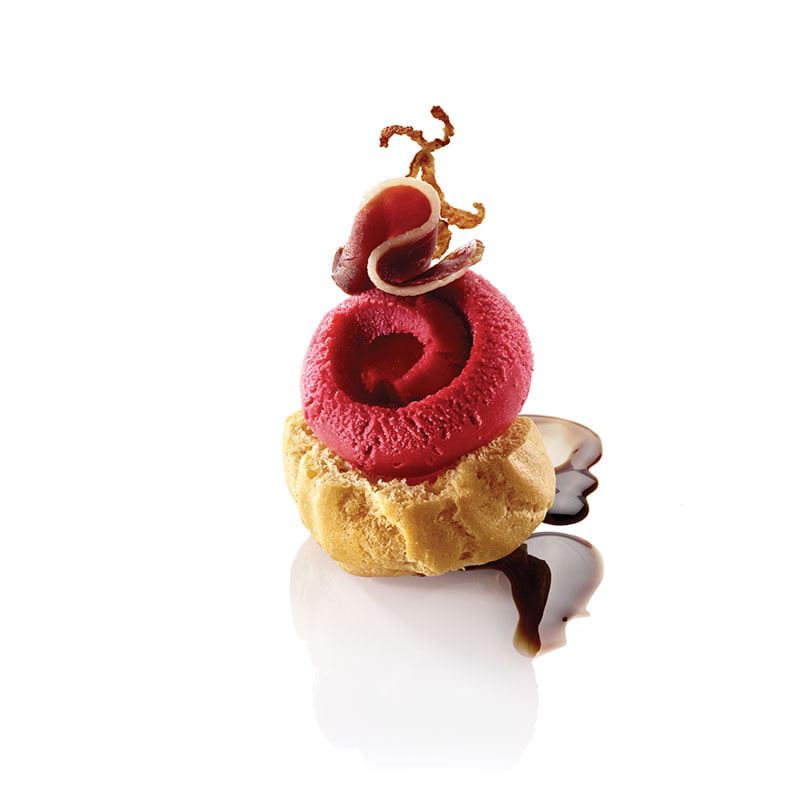 • Organic Raspberry sorbet – 92908
• Cho u to fill – 90675
• Thin sliced Smoked duck breast
• Balsamic Vinegar sauce.
Remove the skin from the smoked duck and put it in the frying pan until it is golden.
Cut a cabbage in 2/3, place a raspberry scoop, surmounted by a slice of duck, with a little grilled skin.
Serve on a line of balsamic cream.