ORGANIC SHEEP MILK YOGURT ICE CREAM, TOMATO ICE CREAM, YELLOW, RED AND GREEN CHERRY TOMATOES, CUCUMBER TAGLIATELLE, BASIL LEAVES
6 June 2019
|
Recipe ideas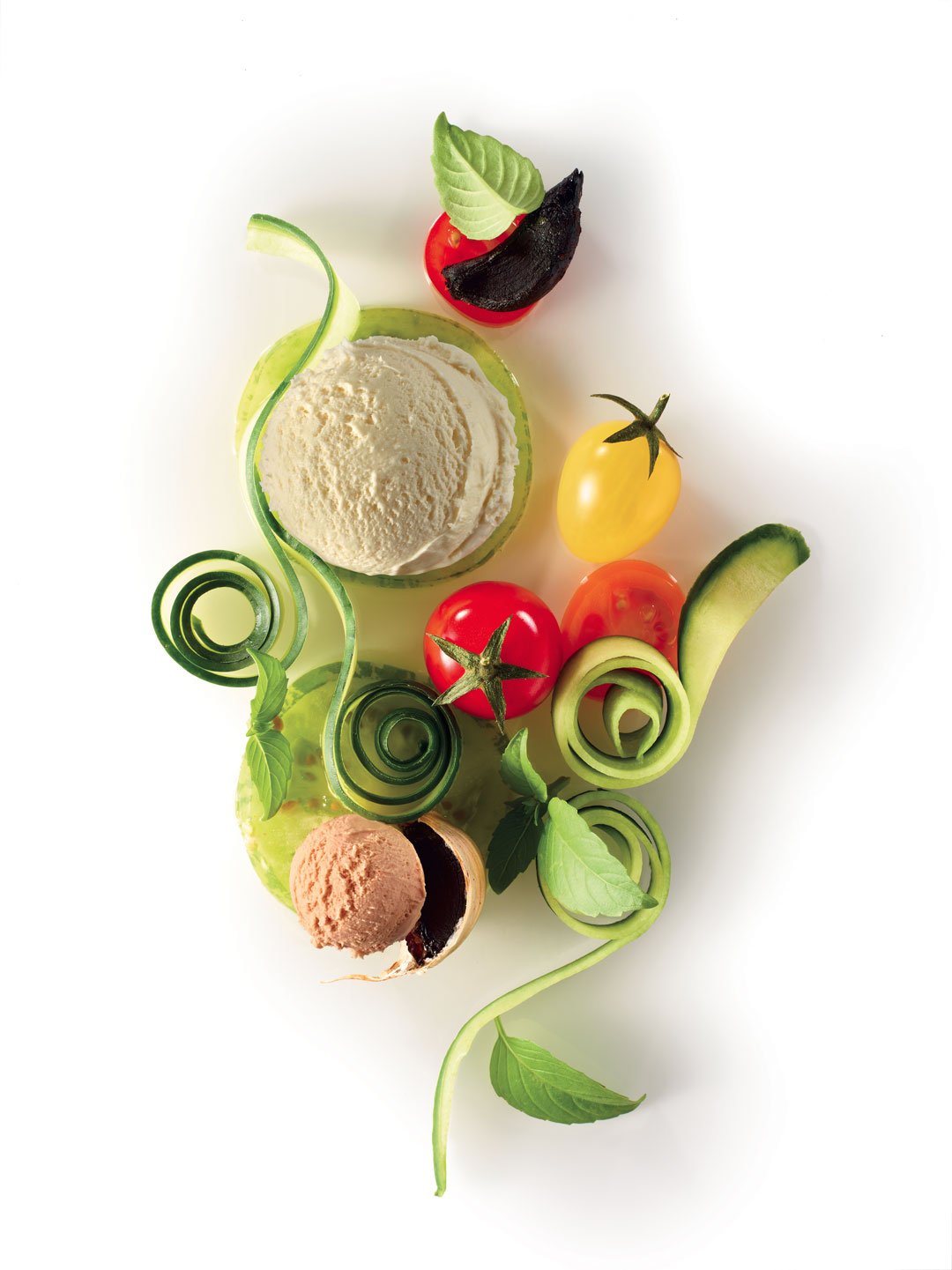 Glace Yaourt au lait de brebis BIO – 93155
Glace Tomate basilic – 92523
Tomates vertes, rouges et jaunes
Tagliatelles de concombres
Basilic
Ail noir
Marinate the prawn tails in fresh chopped ginger.
Cut thin slices of beetroot using a mandolin.
Rinse and cut cucumber strips, roll them.
Rinse and chop the tomatoes, arrange on the bottom of the plate, display the vegetables harmoniously and add a scoop of organic ewe's yogurt ice cream and tomato ice cream, add the black garlic and the basil leaves.
You can add a few drops of olive oil and balsamic vinegar at the time of serving.