BROWNIE CHUNKS A CARAMEL VANILLA ICE CREAM, DARK CHOCOLATE BROWNIE, POPCORN, CARAMEL AND GOLDEN SHORT CUT PASTRY STICKS
6 June 2019
|
Recipe ideas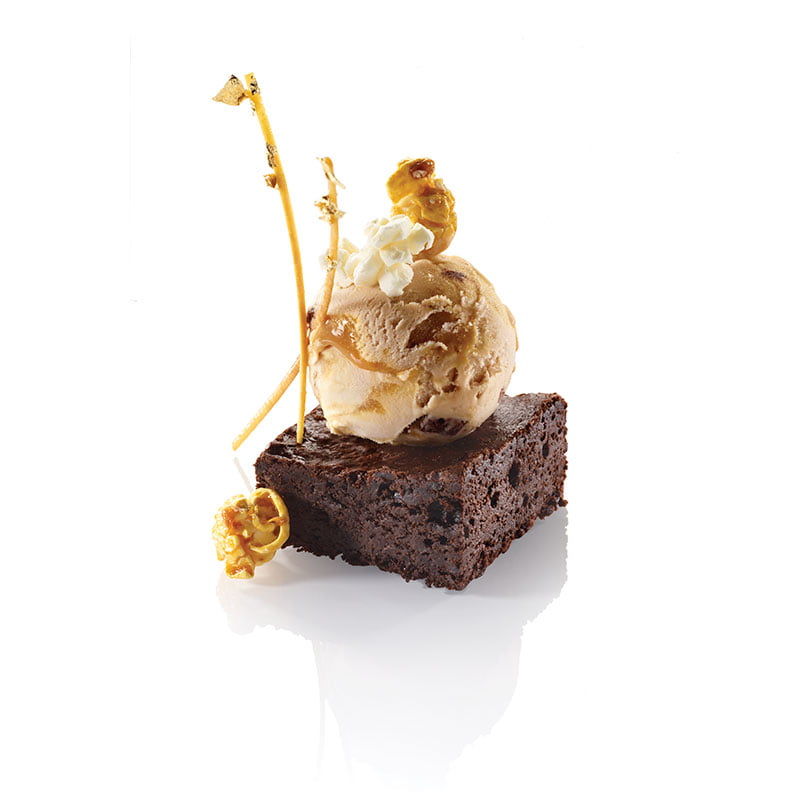 • Vanilla & brownie caramel Ice Cream – 93104*
• Brownie – 4183
• Pop corn and caramel
• Shortcrust pastry Filaments
• Butter
•  Gold leaves
• Syrup Baked.
In a bit of fry the filaments up to a blondie colour, (or more classically in the oven previously buttering the filaments) let cool, dip in the syrup then in the gold leaves.
On a brownie, place a scoop of vanilla caramel brownie ice cream and decorate with golden filaments and popcorn.
*On demand