LEMONGRASS ICE, SALMON SABLE, DILL FLOWER, OLD-STYLE MUSTARD AND BITTER CUCUMBER WAVE
6 June 2019
|
Recipe ideas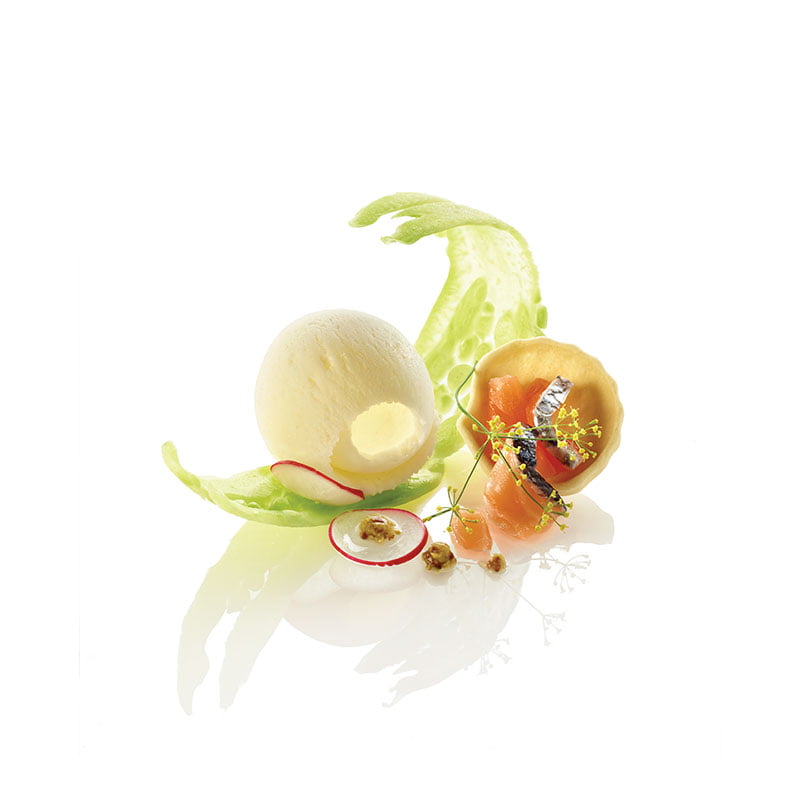 • Lemongrass Ice cream – 92999
• Shortbread pastry or savoury shortcrust pastry
• Fresh Salmon frais
• Bitter cucumber
• Dill flower, radish
• Old-style mustard.
Cook the salted shortbread in advance.
Cut into thin strips the cucumber with a mandolin , and wash the radishes. For the service garnish the previously cooked shortbreads with mini slices of salmon and add the dill flower. When serving, place a cucumber thong there and place the Lemongrass ice cream and decorate with radish touches and mustard, add the shortbread and serve. It is also possible to use smoked salmon.
If you can't find a bitter cucumber use the classic one.