ROASTED BUCKWHEAT ICE CREAM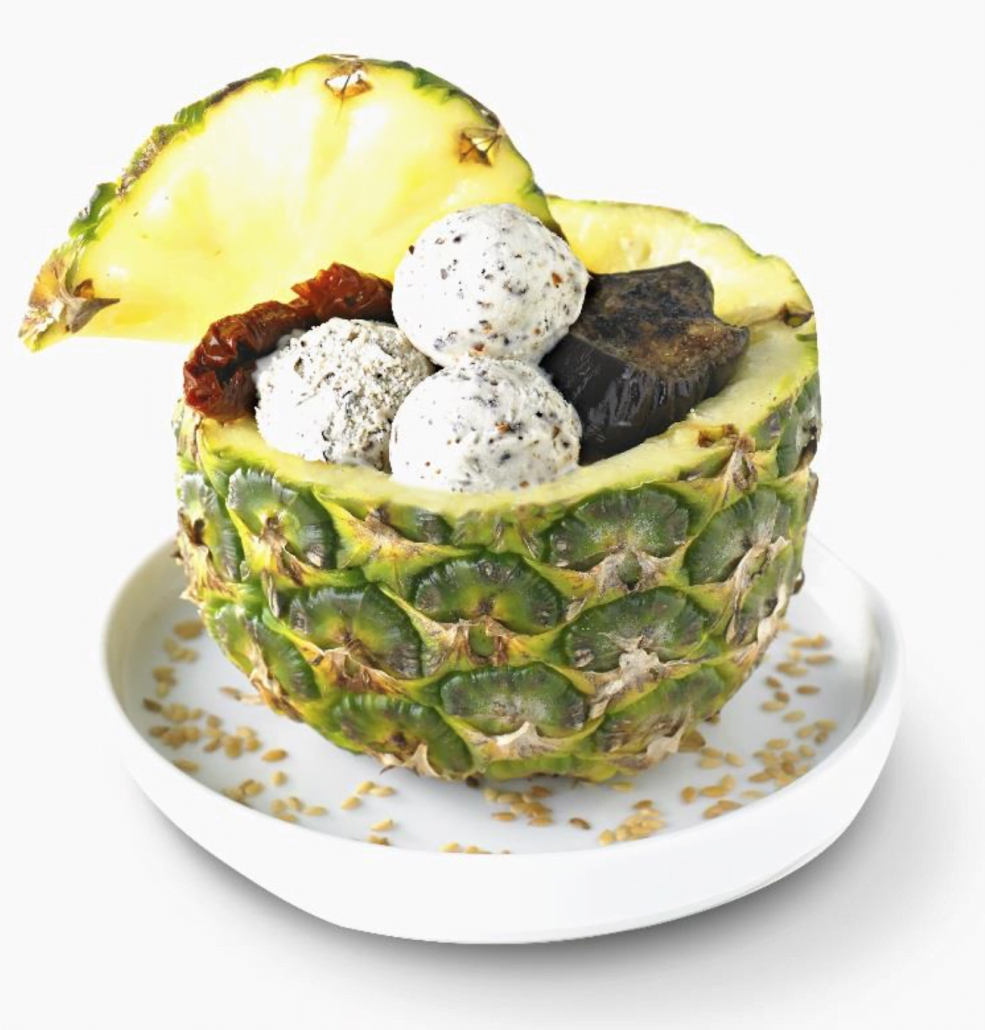 The roasted buckwheat is a traditional flavour of Brittany (France) that gives a distinctive and intense taste to our ice cream.
Regarding the recipe steps, buckwheat seeds are toasted, reduced in flour and integrated into the mixture. Finally, buckwheat seeds are roasted by our master ice cream makers and added to the mixture to bring crunch to our ice cream.
It results in a creamy, light brown ice cream scattered with roasted seed pigments.
Gourmet suggestions : Pineapple filled with grilled aubergine, apricot-tomato coulis and roasted buckwheat ice cream. Sprinkled with buckwheat seeds.
Read more:
Small, triangular and yellow-green, these seeds can be caramelized. These seeds are used in mills, bakeries and biscuits, in the form of crushed grains, topping or mixture.