BROOKIE®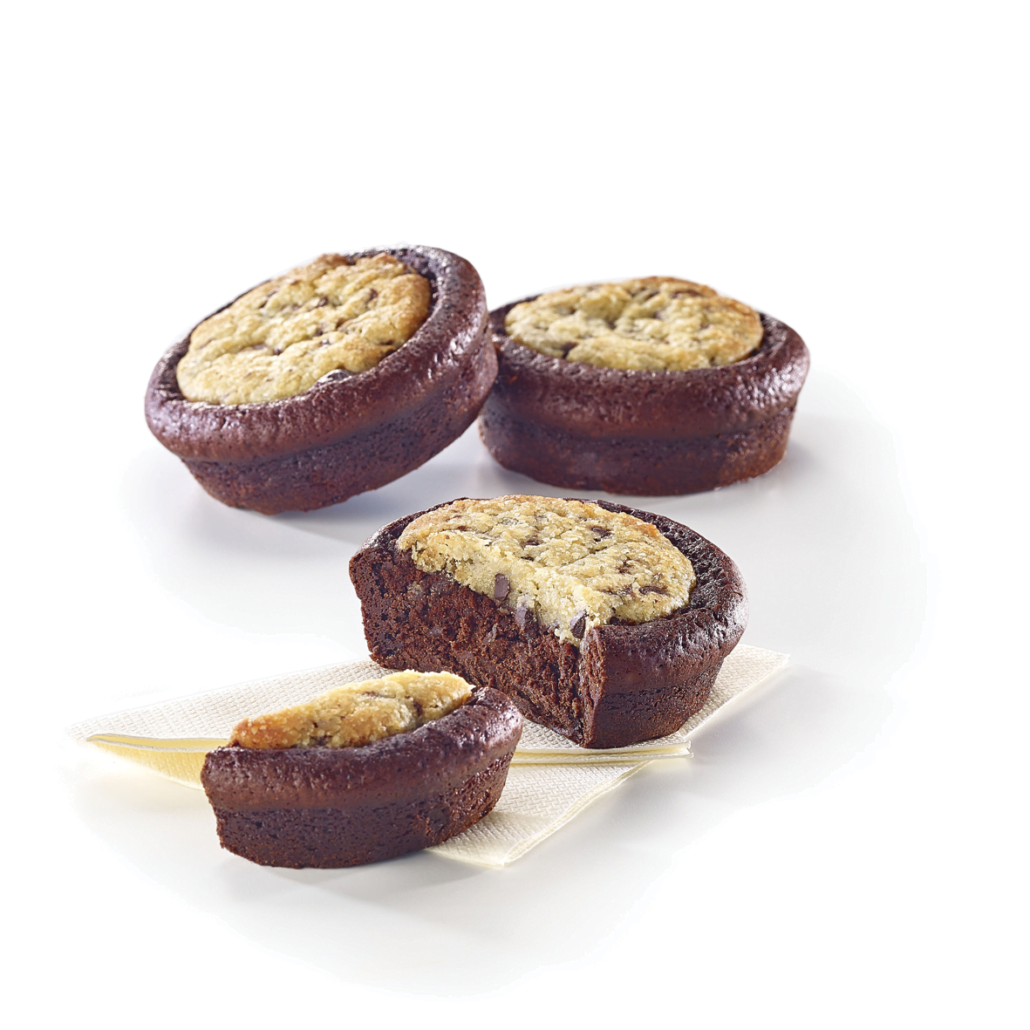 The brookie® is an original recipe, which combines two great classics of the American pastry for the pleasure of the gourmets.
This hybrid cake is made of a pure butter brownie with 22% of chocolate with pure butter cookies on the top.
The pastry chefs of La Compagnie Des Desserts are committed to :
– create an elegant and modern shape : to come to marry the shape of the cookie, the brownie left its square design for a round one.
– create an authentic and intense flavor with pure butter and strong chocolate basis.
– respect textures: you can recover the softness of the brownie and the crunchy of the cookie.
– create a pastry which can be eaten or by taking-away (it holds in the hand and does not crumble) or in the plate (eat alone or with a coulis or a custard sauce).
The brookie® is an inevitable future of the pastry; its greediness will give you a good reason for eating it at every moment of the day!