ROASTED BROWN LINSEED ICE CREAM
6 June 2019
|
Recipe ideas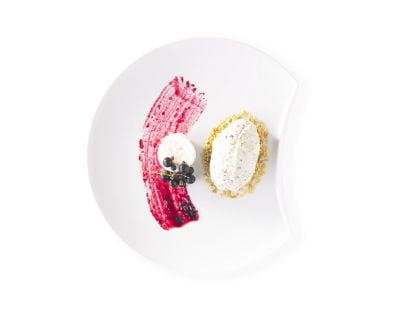 Linseeds, sometimes called flaxseeds, are very rich in fibres and offer many health benefits. Mixed with vanilla ice cream, more than its well-known cleansing effect, its delicate taste will seduce you.
Thanks to its creamy texture, this ice cream is really easy-to-work. The blend of its light brown colour and its black crushed seeds gives character and style to dishes.
Gourmet suggestions: "Fromage blanc" base covered with blackcurrant coulis and a scoop of roasted brown linseed ice cream.
Read more:
Small, plane and oval-shaped, brown linseed is packed-full of Omega 3 essential fats and does not contain any allergens (gluten-free…). These seeds are used in mills, bakeries and biscuits, in the form of crushed grains, topping or mixture.